Best Petrol Gift Card in Australia 2022
Road trips are lots of fun but with the current petrol prices they can be expensive! If you're looking for a gift for a friend or family member with a passion for road trips, the gift of gas is a perfect present.
Unlike physical gifts, gift cards don't take up precious storage space, and they help the journey to discover new places continue!
In this article, I share the best petrol gift card options in Australia.
What is a petrol gift card?
A petrol gift card is a pre-paid gift card that can be used to purchase fuel. It's a personal use card that makes the perfect gift for your camping friends and family.
Disclaimer: Some of the links in this article may be affiliate links, which can provide me income at no cost to you if you decide to purchase a linked product.
TOP PICKS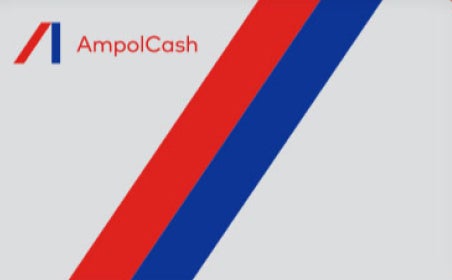 Ampol Prepaid Cash cards come in $10 – $500 amounts.
The physical gift card is accepted across the entire Ampol network.
Digital eGift cards are only redeemable at participating stores.
Digital cards can be loaded onto Apple or Android digital wallets
Valid for 3 years
Can be used for fuel and convenience goods
After each use, the remaining balance is displayed on your receipt
Why Ampolcash Digital Gift Card is the top pick: unlike some of the companies listed below (which ask you to fill in an online .pdf and email it to them ?!), you can easily purchase the Ampol cash card online. Balance can be loaded into Apple or Android digital wallets to avoid loss. They have an extensive network of service stations across the country.
Easily purchased online and redeemable across Woolworths, EG and Caltex participating locations.
500 locations across Australia – EG / Caltex Woolworths stores
Can be used for fuel, coffee and food
You can choose the value of the card (between $5-$500)
Not redeemable at Caltex Woolworths Metro co-branded outlets
Not reloadable
Not redeemable for cash
Will not replace lost, stolen or deleted eGift Cards
Redeemable at Shell Coles Express stores nationwide
BUT, not available to use at Shell owner-operated stores around Australia
4-year expiry date
Lost or stolen cards not replaced.
Available in-store for amounts: $25, $50, or $100
Cards with custom amounts (between $25 – $1000) can be ordered by calling their customer service line
Cards arrive by Express Post (which might not be ideal for those already on the road)
Not reloadable
You can choose the amount of the fuel gift card, from $25 – $1000
Order the eGift card by filling out a pdf and emailing it to the company (??)
Payment method = a QR code is issued, which can be used to redeem fuel at their outlets
Large network of stores across Australia
Check the balance in store through contact with their customer service team
FAQs
Physical gift cards versus digital gift cards
Sending an email with details of an eGift card doesn't seem overly thoughtful, but trust me when I say that this is the perfect way to receive a gift if you're travelling. Having the gift saved in your email folder means you'll never lose it, and it's one less physical item to take up and clutter your van.
Expiry date
Depending on the length of your family or friend's road trip, check the card expiry date before purchasing.
Will my gift be used for fuel?
If you've ever watched the film Reality Bites (I'm talking to Gen Xers here) and remember the scene where Winona purchased everything but the kitchen sink thanks to thinking creatively about how to leverage her parent's service station card for outcomes her parents never intended, you'll probably be wondering if your gift of fuel will be spent on fuel or on other goods and services.
For most of the card providers, purchases include goods within the store, such as convenience snacks and personal items and maybe even car washes!
If you're wanting the card to be used exclusively for fuel, it might be worth popping a message to that effect in the birthday card 🙂
Travel ideas to enjoy with your full tank of gas
With a tank of gas, here are some ideas for road trips in Australia:
Happy travels! 🚐 🙂